Original article from bloomberg.com
Now is the time to own (and sell) colored gemstones. Blue sapphires, striking red rubies, and pink diamonds made up 9 of the top 10 jewels sold at auction in 2015. Pink diamonds, in fact, accounted for a solid half of those sales. The only clear diamond to make it on the list? A 100-carat, emerald-cut stone that's so large it looks unreal, the gemological equivalent of clown shoes. (Very, very expensive clown shoes.)
Of course, it's one thing to be a massive colored stone; it's another to have an equally sparkling provenance. Check out the backstories of this year's top 10 jewelry sales, which combined for a grand total of $214 million, below.

1. "The Blue Moon of Josephine," 13.02 Carats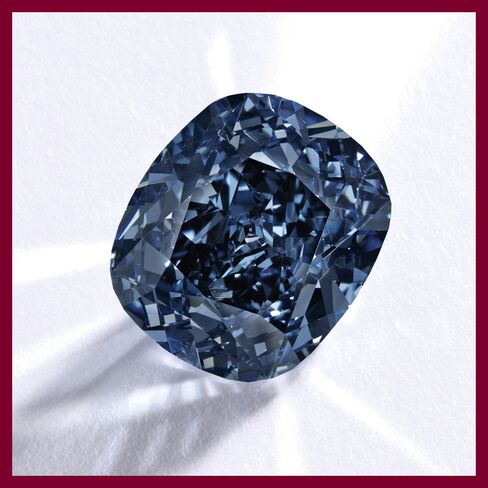 This headliner sold for $48,468,158 at Sotheby's, reportedly to Joseph Lau, a Hong Kong billionaire who renamed it after his 7-year-old daughter, Josephine. The price Lau paid set a world record for any diamond of any color, and set another one for price per carat of any gemstone, ever. Now, what will he do for her 8th birthday?
2. Ruby and Diamond Ring by Cartier, 25.59 Carats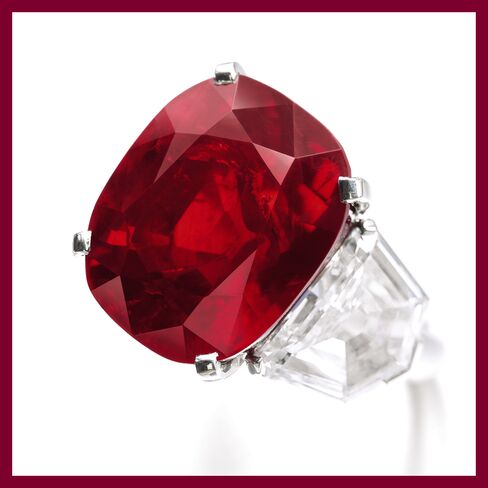 Sold for $30,335,698 at Sotheby's. This massive ruby, set between shield-shaped diamonds weighing 2.47 and 2.70 carats, set a world auction record for ruby sales and was the first "colored stone" to sell for more than $1 million per carat at auction. The seller was listed simply as "a lady."

3. "The Sweet Josephine," 16.08 Carats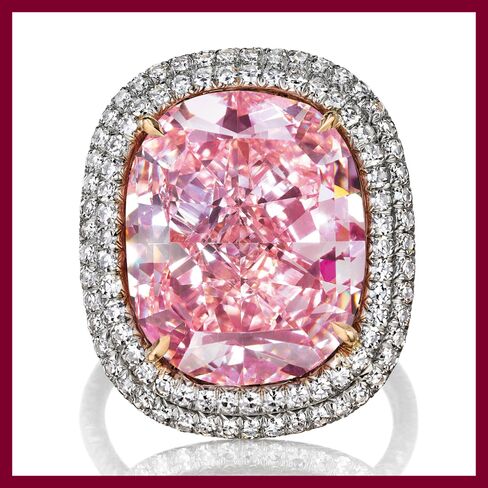 Sold for $28,523,925 at Christie's. Remember the Hong Kong billionaire from No. 1 on this list? A few days earlier he also bought this ring, also for his 7-year-old daughter, and also named it after her. This girl is going to be the best-dressed kid on the playground, hands down. (Actually, probably best to keep those hands in her pockets.)
 4. Emerald-Cut Diamond, 100.20 Carats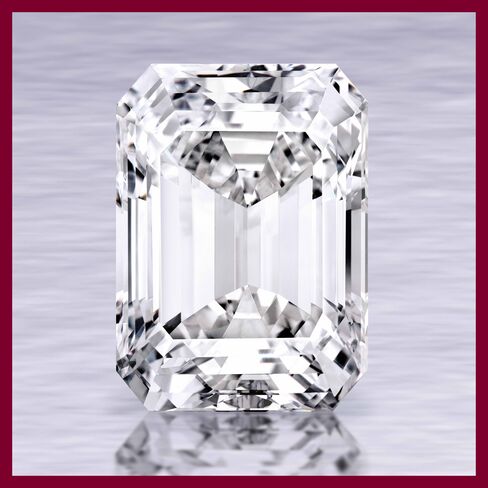 Sold for $22,090,000 at Sotheby's. The next time someone oohs and ahs about your 2- or 3-carat diamond ring, keep things in perspective. Someone out there is carting around a perfect 100-carat ring. Presumably in a wheelbarrow.
5. "The Crimson Flame," 15.04 Carats
Sold for $18,372,913 at Christie's. The auction catalog notes that this color is "poetically referred to as 'pigeon blood red,'" which goes to show that poets can own jewelry, but not all jewelry owners can be poets.